Africa largest free trade zone in Djibouti 非洲最大自由贸易区吉布提
China has helped launch the first phase of Africa's biggest free trade zone as what's part of another major step to secure its position as a global trade leader.

Djibouti opened the first phase of the Djibouti International Free Trade Zone (DIFTZ), a $3.5 billion project that spans an area of 4,800 hectares. The $370 million, 240-hectare pilot zone consists of four industrial clusters which will focus on trade and logistics, export processing, business and financial support services, as well as manufacturing and duty-free merchandise retail.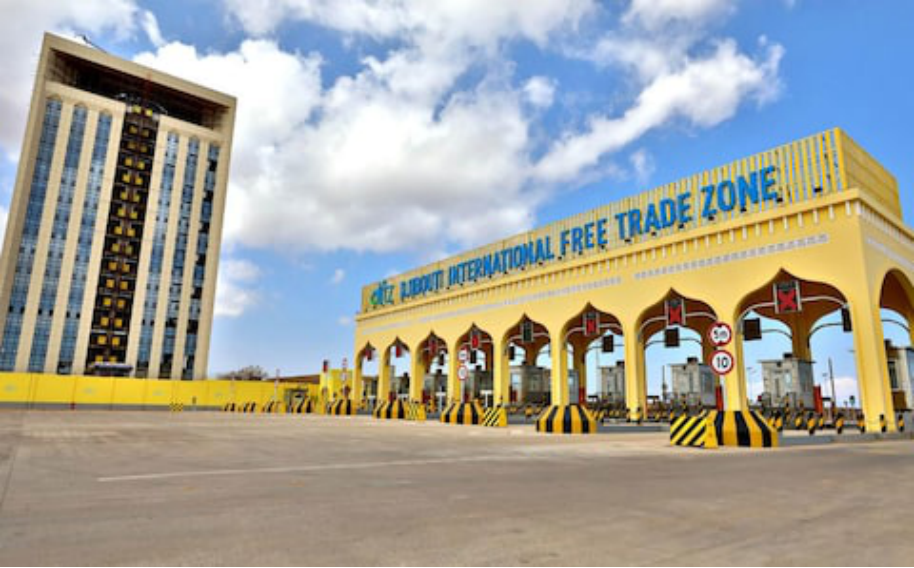 The opening of the zone also coincided with Djibouti's hosting of
the Africa-China Economic Forum,
which brought together government officials and the private sector with the aim of promoting economic collaboration.Djibouti hopes the international trade zone will not only boost its position as a trade and logistics hub but will also create employment for its youth. On top of that, it's hoping it will provide a strategic base for global businesses hoping to access the
rapidly growing African market.
Along with Djibouti, the DIFTZ will be managed with three other Chinese companies, namely: China Merchants Group, Dalian Port Authority, and IZP. President Ismail Omar Guelleh lauded the efforts of the Chinese to invest in Africa,
calling the trade area
"a zone of hope" in an event attended by leaders from Rwanda, Sudan, Somalia, Ethiopia, and the African Union.
Located at the intersection of the Red Sea and the Gulf of Aden in the Horn of Africa, Djibouti has long advertised its geostrategic location as a critical entry point into African markets. As a tiny, barren country, with a population less than one million, it has
attracted military installations
from various nations including
both China
and the US.
The DIFTZ zone is also an integral part of the "Belt and Road" initiative, the multi-trillion Chinese project that
aims to invest in infrastructure projects
including railways and power grids in central, west, and southern Asia, as well Africa and Europe. As part of this mega project, China financed and built a $4 billion, 756 kilometers (470 miles) railway between Djibouti and landlocked Addis Ababa, the continent's first transnational electric railway.