Belt and Road countries trade with China passed $1 trillion
China's trade with countries participating in the Belt and Road Initiative (BRI) posted robust growth in 2019, revealing the resilience of the world's biggest trader against economic headwinds, customs data showed.
Trade with BRI partner countries totaled 1.34 trillion U.S. dollars in 2019, up 10.8 percent year on year, outpacing the country's aggregate trade growth by 7.4 percentage points, according to the General Administration of Customs (GAC).
According to Chinese Foreign Ministry, China has inked 198 cooperation documents with 167 countries and international organizations under the BRI.
In the 2014-2019 period, the total trade volume between China and BRI countries surpassed 44 trillion yuan, with an average annual growth of 6.1 percent. China has become the biggest trade partner of 25 BRI countries, GAC data showed
China's foreign trade rose 3.4 per cent in 2019 to 31.54 trillion yuan (about $4.6 trillion). However, in dollar terms China's export growth decelerated sharply to 0.5 per cent in 2019 from a rise of 9.9 per cent in 2018 amid the trade war with the US.
Imports, meanwhile, fell by 2.8 per cent in 2019 in in US dollar terms. In yuan terms, China's exports expanded by 5 per cent in 2019, while imports expanded 1.6 per cent.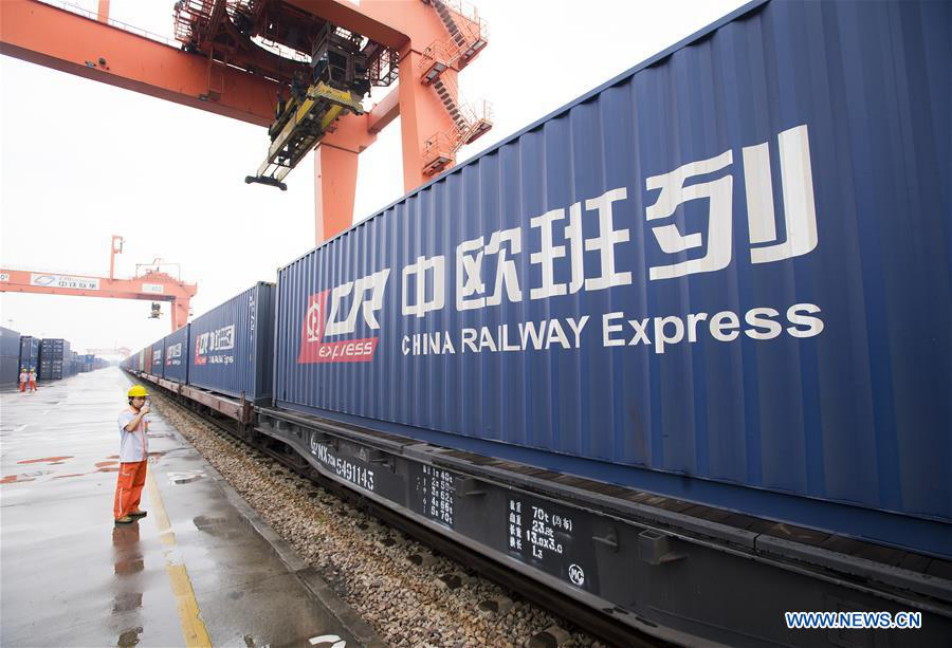 A staff member prepares to unload containers from the freight train X8044 after the train from Hamburg of Germany arrived at Wujiashan railway container center station in Wuhan, Central China's Hubei province, Aug 26, 2018. [Photo/Xinhua]