China become Brazil largest foreign investor
China and Brazil have bolstered investment ties in recent years, and the Asian country has become Brazil's largest source of foreign investment.
The two countries are not only deepening cooperation in the traditional areas of agriculture, electricity, mining and infrastructure, but also fostering growth in new areas such as technology innovation and the digital economy.
Brazilian telecommunications giant Oi put Chinese company Huawei's 5G technology to the test during a local music festival -- the largest trial of the 5G technology in Brazil. Chinese Internet giant Alibaba's website AliExpress has become one of Brazil's most popular cross-border e-commerce platforms. Chinese Internet company Tencent and mobile ride-hailing platform DiDi have also invested in Brazilian companies.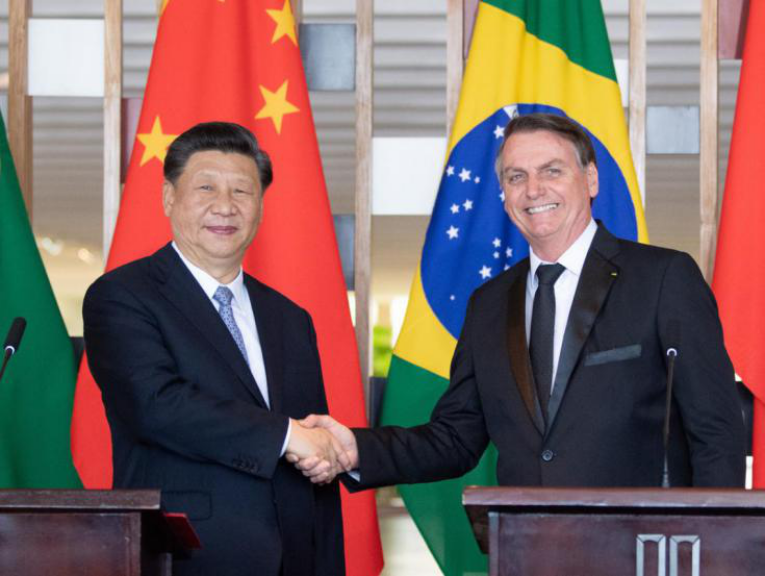 Chinese President Xi Jinping meets with Brazil President Jair Bolsonaro in Brasilia, capital of Brazil, on 2019 Nov 13
China has been Brazil's largest trading partner and largest export market for a decade. In 2018, bilateral trade hit a record 100 billion U.S. dollars, official data showed. Cheese bread, Brazil's favorite breakfast and snack food, is now available at cafeterias in China, thanks to the first China International Import Expo (CIIE) in Shanghai last year.