Chinese Successful Outbound Investment - Peru Case Study
International China Investment Forum (ICIF)
was opened in Peru in 2009, 2010, 2011 and 2012 in partnership with China National Petroleum Company (CNPC) and largest bank of Peru, Interbank. It was the largest Investment forum from China in Peru to promote the second wave of China investment to Peru after China opened up in 1990s. During this years, Peru GDP growth was averaging at 9% annually.
The second major wave of Chinese investment in Peru came in 2007-08 when Chinese companies purchased three new copper companies. The Aluminum Corporation of China purchased Toromocho for $790 million followed by the Zijin Consortium purchasing Rio Blanco for $182 million, and Minmetals Non-Ferrous Metals Company and Jiangxi Copper Company buying Galeno for $455 million.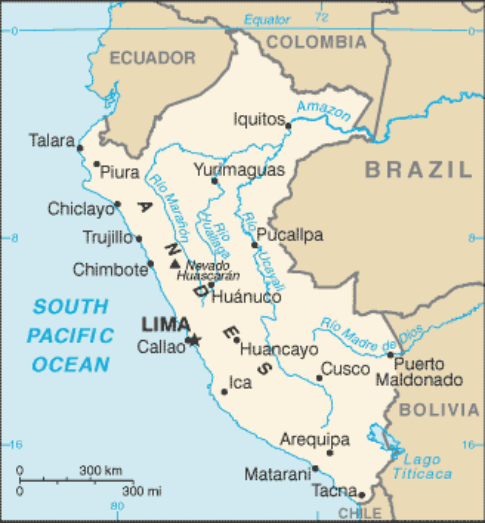 The two countries signed a free trade agreement in 2009, which took effect the next year and facilitated the increase in Peru's exports of agricultural products.

It all started in In early 1990s, when Peru decided to implement economic policies to ease doing business, including lowering tariffs, privatizing companies and attracting FDI by guaranteeing legal security.

China's interest in investing in Latin America, combined with this incentive, prompted a Chinese company, Shougang Corporation to invest a large amount in Peru, the first such investment outside Asia. Shougang Corp purchased Peruvian state company Hierro Peru for $120 million in 1992.

This was followed by China National Petroleum Company (CNPC) investment in the oil sector in 1994 and setup of a subsidiary later.
From 2000 to 2010, Peruvian exports to China increased almost 10 times from $560 million to $5.43 billion, while Chinese exports to Peru increased nearly 40 times from $144 million to $5.12 billion. This also witness Chinese largest bank ICBC entered Peru.
In 2012, China and Peru raised their partnership level by establishing a Comprehensive Strategic Partnership, which has helped them to coordinate policy actions in areas such as education, energy and infrastructure.

In 2014, a consortium of Chinese companies led by Minmetals Group bought Las Bambas copper mine for nearly $6 billion, the largest investment ever made in Peru. Besides, the CNPC continued to invest in Peru, purchasing oil blocks of Brazilian company Petrobas for $2.5 billion in 2015.

Although Chinese companies are the main investors in Peru in the mining sector, they have also started investing in the infrastructure sector. They already have three projects in hand-to build ports, a hydroelectric power plant and a waterway. International China Investment Forum (ICIF) introduced China Hydropower to Peru.

COSCO Shipping Holdings Co, the container shipping and terminal operation unit of China COSCO Shipping Corp, plans to build and operate a $2 billion port on Peru's Pacific coast, part of $10 billion upcoming Chinese investments in the country.