Egypt new administrative capital 埃及新行政首都
Egyptian and Chinese officials hailed on Tuesday the progress in co-building massive skyscrapers in Egypt's new administrative capital.
It is a smart administrative capital for urban development that introduces a modern concept of residence and is expected to accommodate 18 million people to 40 million people by 2050. Egypt is switching its capital city from Cairo to a brand-new constructed city "New Administrative Capital."
The new capital will cover 700 square kilometers, or 270 square miles, making it about the size of Singapore, and will be located 35 kilometers, or 21 miles, east of Cairo. Plans for the city include a new parliament and presidential palace, Egypt's largest airport, Africa's tallest tower, the Middle East's largest opera house, a $20bn entertainment district, and a giant urban park bigger than Central Park in New York.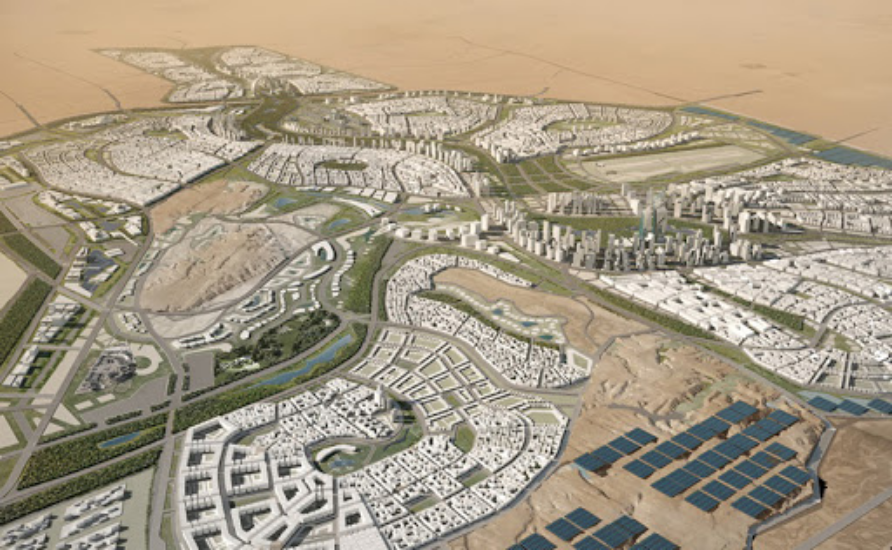 The CSCEC started in mid-2018 building 20 skyscrapers in the planned new capital's Central Business District (CBD).
Chang Weicai, general manager of CSCEC Egypt, told the attendees that the CBD project represents the implementation of both Egypt's Vision 2030 and China's Belt and Road Initiative (BRI) to seek common development among participating states.
The first government ministries are intended to relocate to the new capital in mid-2020, and a flurry of contracts have recently been signed for everything from a new $834m business park to a city-wide digital security system, and Honeywell installing over 6,000 wireless cameras across the city.