IMF: China is First Major Economy to Return to Growth
SHANGHAI - China has become the first major economy to return to growth since the coronavirus pandemic impacted across the world earlier this year.
China economy returned to growth in the second quarter after a deep slump at the start of the year, but unexpected weakness in domestic consumption underscored the need for more policy support to bolster the recovery after the shock of the coronavirus crisis.
Gross domestic product (GDP) rose 3.2% in the second-quarter from a year earlier, the National Bureau of Statistics said on Thursday, faster than the 2.5% forecast by analysts in a Reuters poll, as lockdown measures ended and policymakers ramped up stimulus to combat the virus-led downturn.
Nevertheless, the world's second-largest economy is also facing double issues of the pandemic and heightened tensions with the United States over trade, technology and geopolitics.
International Monetary Fund has forecast China to expand 1.0% for the full year, the only major economy expected to report growth in 2020.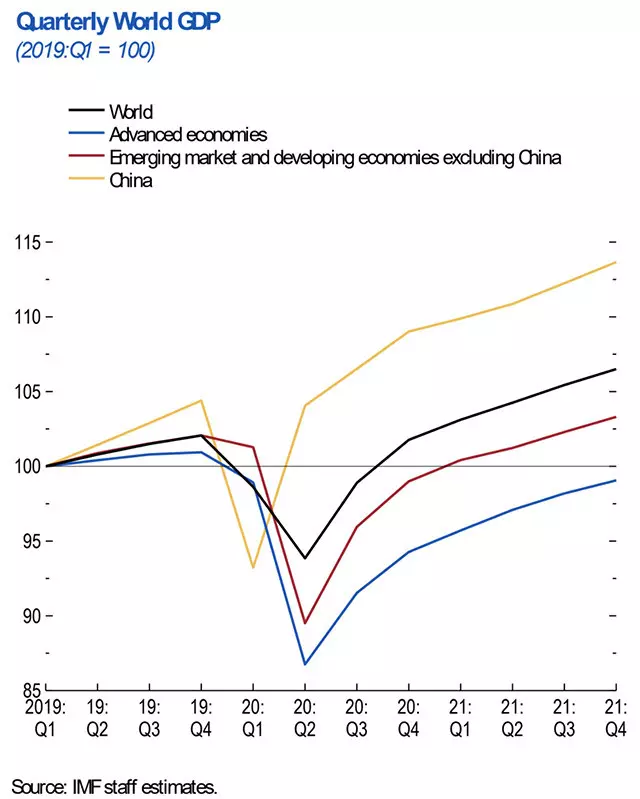 Source: World Economic Forum, IMF