OECD: Global Economy to contract by 4.5% in 2020
Sept 16, 2020 - OECD, the Paris-based think tank crunched the numbers in its quarterly outlook and predicts the global economy is set to shrink 4.5 percent in 2020, which is not as bad as the 6 percent collapse it had forecast in June.
Growth next year is forecast to be 5 percent. However, if there is a major second or further wave of the virus, or if countries have to go back into national lockdowns, growth might shrink a further 2 to 3 percent.
"Every G20 country except one is negative this year. There have never been such global downturns, all countries are plunging together," said Laurence Boone, chief economist at the Organisation for Economic Cooperation and Development (OECD).
"In our projections, if we look towards 2021, growth rates look good, they are positive, they're larger than we have seen for a while. But in reality, what that means is that GDP in many countries at the end of 2021 will still be below the level [they were] at the end of 2019 – and well below what was expected prior to the pandemic," she said.
The OECD said the only major country to post positive economic growth this year will be China. Growth was revised up 1.8 percent from June's forecast of a 2.6 percent contraction.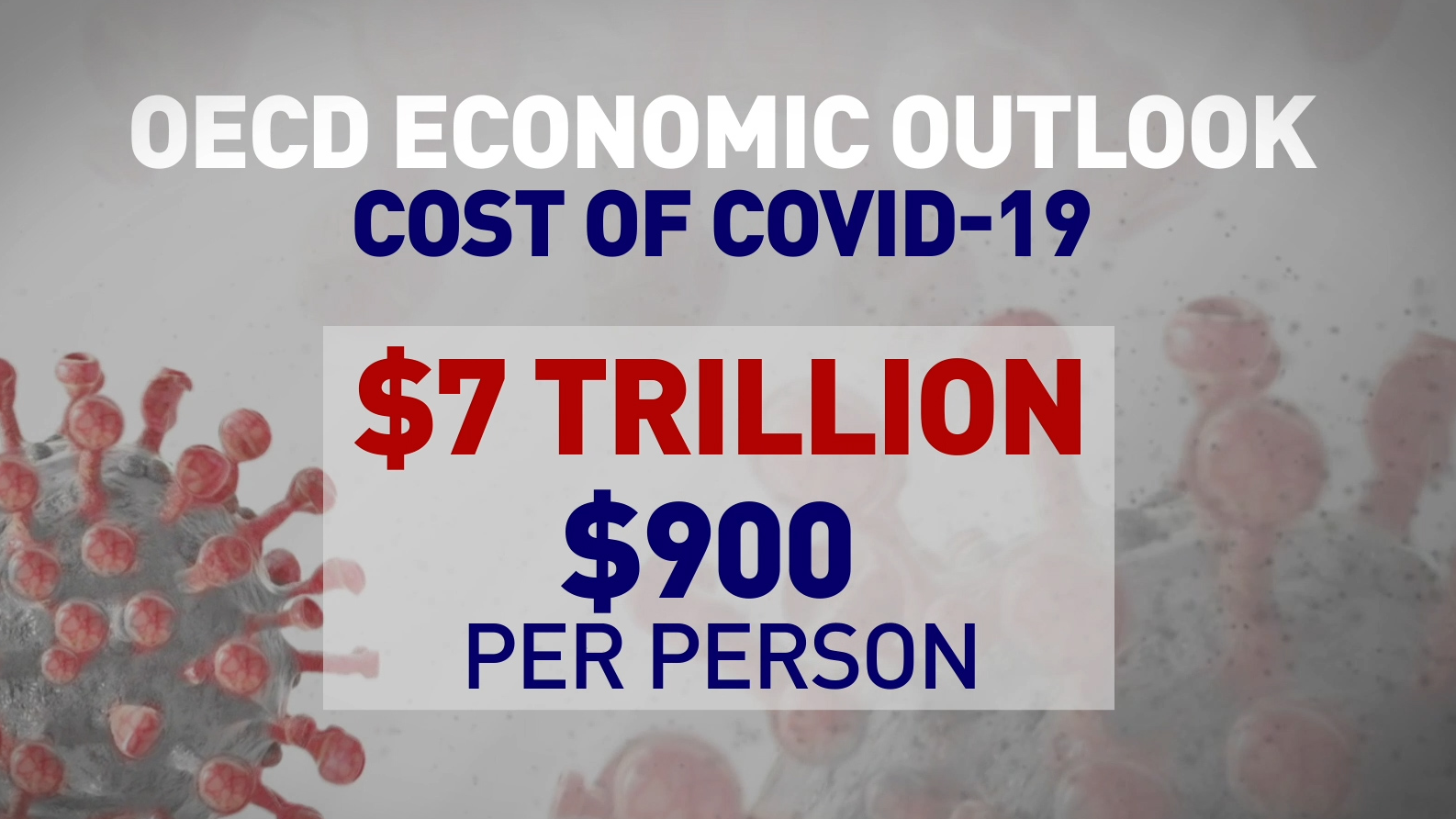 Source: OECD